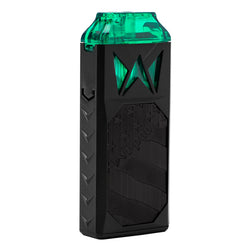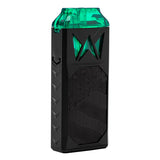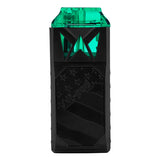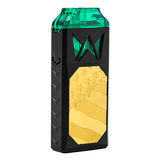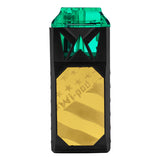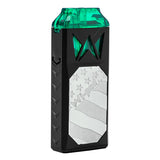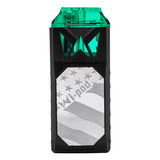 Wi-Pod
Wi-Pod 420 Kit
SKU: 10597
MADE FOR CONCENTRATES | NOT E-LIQUID
Don't compromise when it comes to vaping thick-oils. The revolutionary Wi-pod™ empowers you to enjoy a clean and convenient distillate vaping experience, without any of the drawbacks. Made to fill with your favorite concentrates, this device produces superior vapor with amazing flavor that lasts even through your longest of seshes. Replacement Thick Oil Pods and Filling Instructions are available here. Compatible with Pro Pods.

Details
Wi-Pod Quickstart Guide

1. Thick Oil Filling: Take out the cartridge and open the cover, inject directly into the chambered slot and put the cover back (Refillable Cartridges)

2. Install: Put the filled cartridge into the Wi-pod™ body properly.

3. On/Off: Press the button rapidly 3 times, the LED window light will flash 3 times to indicate the Wi-pod is ready to use. In the same way the Wi-pod™ will turn off after 3 presses.

4. Vaping: Start to inhale and the window light will turn on at the same time.
What's Included
Wi-Pod 420 Kit Includes: 1x Metal Device 2x Wi-Pod Thick Oil (Green) Pods 1x Wi-Pod Lanyard 1x Purple Micro USB Charger 1x Warranty Card 1x Wi-Pod User Manual
Specs
Wi-Pod Specifications
LED Indicator & Battery Levels