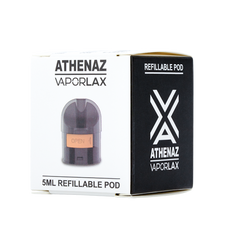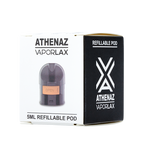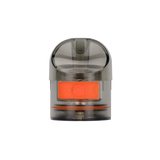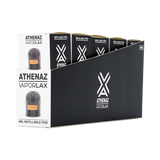 VaporLax
Athenaz Replacement Pod 10pk
SKU: 51180-10
MANUFACTURED BY VAPORLAX
E-Liquid Capacity: 5ml
Coil Resistance: 0.6 ohm
Refillable up to 5x Times
Browse more Athenaz from VaporLax™
DETAILS & SPECIFICATIONS
Each kit includes a USB-C Charging cord, enabling quick & convenient charging from the bottom of the device.
A rechargeable 1400mAh battery is built-in to every device, providing hours of satisfying vapor on a single charge.
Experience sub-ohm vaping with a 0.6 ohm coil in every refillable pod, made to be used with any e-liquid.
Quickstart Guide:
1. Remove the Athenaz Pod
2. Fill the Pod with up to 5mL
3. Wait 5 Minutes for the coil to soak
4. Remove Safety Tab on the pod
5. Insert the replacement pod
6. The Device is Ready to Vape